Mad Thoughts
Jul 31
[video]
[video]
Jul 29
[video]
[video]
(Source: pipecaviar, via metaluna)
Jul 28
Her: You know Jason, sometimes you can be really smug.
Me: [delivers quizzical stare] Don't you mean "right"?
Her: NO, I MEAN SMUG!
Jul 26
Just started. Moments into episode two.
Enjoyable.
Stuff.
Jul 25
The greatest self-defense moves
My sister-in-law said to me tonight, "You're so nice. I just don't understand why you haven't found someone to make you happy." To which I replied, "I am happy. I don't need anyone else to help me with that." And then I punched her.

1. Good for you.
2. She doesn't know you that well does she?
BURN!
(via jen22201)
Am I at the doctor's office or the auto shop? (at DC Immediate & Primary Care Center)
(Everything is fine. Just refilling a script and discovering I'm 1,000 pounds overweight. Again.)
We went to an advanced screening of Guardians of the Galaxy last night. The bad: some scenes felt too long and there were a few tired jokes. The good: everything else - the cast was great, the effects were fantastic, a fun soundtrack, and some truly laugh out loud moments. I don't know that I'll watch it as many times as I've watched The Avengers, but I do recommend it.
I'll also add that on occasion, the 3D was distracting. BUT! If you loved this: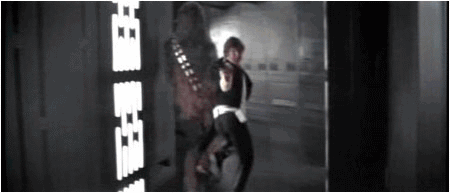 and this:
or this:
There are precious few things about this movie you won't like.
Am I at the doctor's office or the auto shop? (at DC Immediate & Primary Care Center)
Jul 24
[video]
Jul 23
(via 'Final Fantasy' designer creates the wildest take on Batman yet | The Verge)